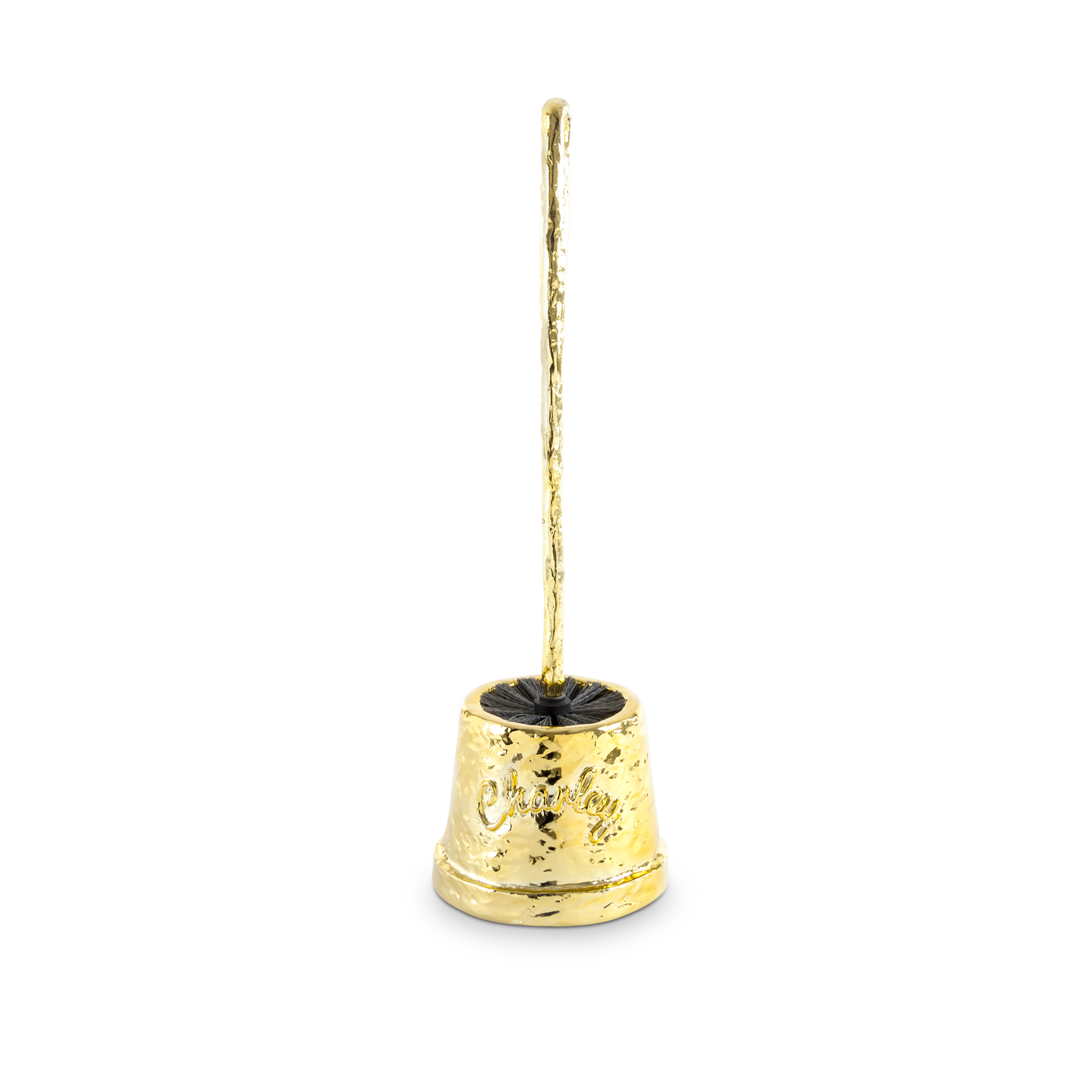 Toilet brush PNG image with transparent background
This image has format transparent PNG with resolution 2000x2000.
You can download this image in best resolution from this page and use it for design and web design.
Toilet brush PNG with transparent background you can download for free, just click on it and save.
A toilet brush is a tool for cleaning a toilet bowl. The modern plastic version was invented in 1932 by William C. Schopp of Huntington Park, California, US and later patented in 1933 by the Addis Brush Company.
Generally the toilet brush is used with toilet cleaner or bleach. The toilet brush can be used to clean the upper area of the toilet, around the bowl. However, it cannot be used to clean very far into the toilet's U-bend and should not be used to clean the toilet seat.
In many cultures it is considered impolite to clean away biological debris without the use of chemical toilet cleaning products, as this can leave residue on the bristles. By contrast, others consider it impolite not to clean away biological debris immediately using the toilet brush.
A typical toilet brush consists of a hard bristled end, usually with a rounded shape and a long handle. Today toilet brushes are commonly made of plastic, but were originally made of wood with pig bristles or from the hair of horses, oxen, squirrels and badgers. The brush is typically stored in a holder, but in some cases completely hidden in a tube.
An electric toilet brush is a little different from a normal toilet brush. The bristles are fastened on the rotor of a motor which works similar to an electric tooth brush. The power supply is attached without any metal contact via electromagnetic induction.
In recent years, there has been a general shift in design with a new emphasis on ergonomically designed brushes. Further design enhancements have included innovative holders that snap shut around the bristled end, thereby preventing the release of smells, germs and other unpleasantries.
Further development of the traditional toilet brush focus on the risk of germ incubation within the brush holder. A toilet brush has been patented which introduces a reservoir of anti-bacterial fluid, allowing the brush to be dipped and sanitized after each use.
The first successful artificial Christmas tree was made from brush bristles by Addis using the same machinery used to manufacture its toilet brushes. The trees were made from the same animal-hair bristles used in the brushes, except they were dyed green.
In this clipart you can download free PNG images: Toilet brush PNG images free download
Keywords:
Toilet brush PNG, Toilet brush PNG images, PNG image: Toilet brush PNG, free PNG image, Toilet brush
Image category:
Toilet brush
Format:
PNG image with alpha (transparent)
License:
Creative Commons 4.0 BY-NC
Resolution: 2000x2000
Size: 541 kb