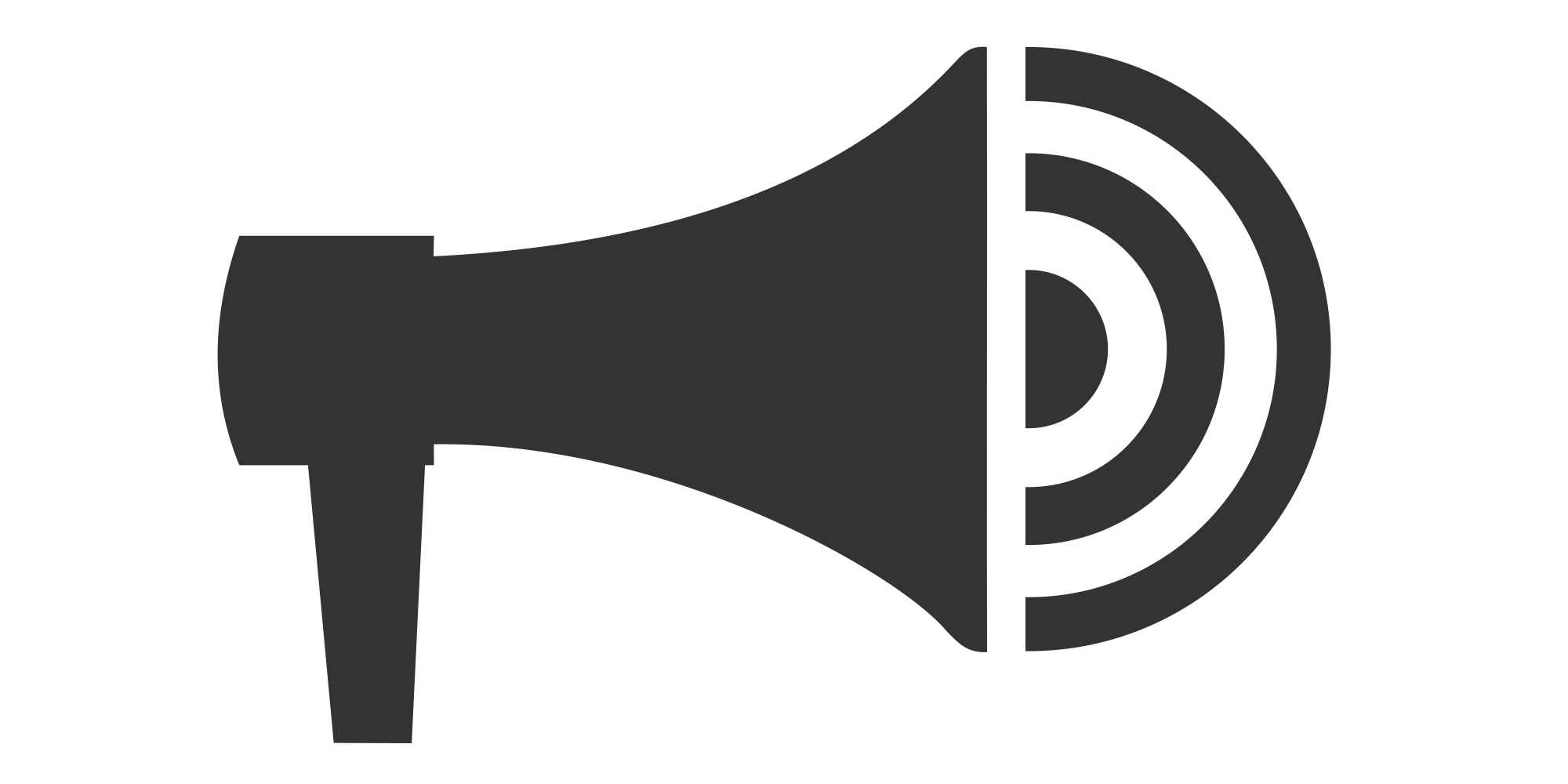 Sound icon PNG image with transparent background
This image has format transparent PNG with resolution 2000x1000.
You can download this image in best resolution from this page and use it for design and web design.
Sound icon PNG with transparent background you can download for free, just click on it and save.
In physics, sound is a vibration that propagates as an acoustic wave, through a transmission medium such as a gas, liquid or solid.
In human physiology and psychology, sound is the reception of such waves and their perception by the brain. Only acoustic waves that have frequencies lying between about 20 Hz and 20 kHz, the audio frequency range, elicit an auditory percept in humans. In air at atmospheric pressure, these represent sound waves with wavelengths of 17 meters (56 ft) to 1.7 centimetres (0.67 in). Sound waves above 20 kHz are known as ultrasound and are not audible to humans. Sound waves below 20 Hz are known as infrasound. Different animal species have varying hearing ranges.
Sound is defined as "(a) Oscillation in pressure, stress, particle displacement, particle velocity, etc., propagated in a medium with internal forces (e.g., elastic or viscous), or the superposition of such propagated oscillation. (b) Auditory sensation evoked by the oscillation described in (a)." Sound can be viewed as a wave motion in air or other elastic media. In this case, sound is a stimulus. Sound can also be viewed as an excitation of the hearing mechanism that results in the perception of sound. In this case, sound is a sensation.
In this page you can download free PNG images: Sound icon PNG images free download
Keywords:
Sound icon PNG, Sound PNG images, PNG image: Sound icon PNG, free PNG image, Sound
Image category:
Sound
Format:
PNG image with alpha (transparent)
License:
Creative Commons 4.0 BY-NC
Resolution: 2000x1000
Size: 60 kb