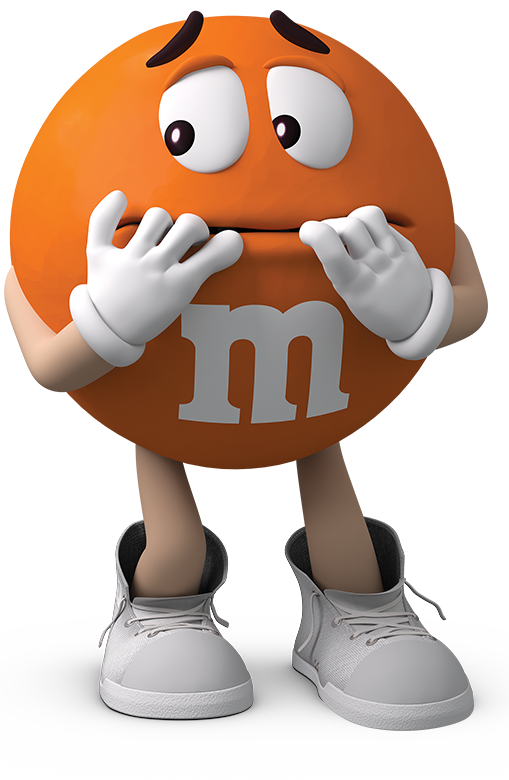 M&M's PNG image with transparent background
This image has format transparent PNG with resolution 509x780.
You can download this image in best resolution from this page and use it for design and web design.
M&M's PNG with transparent background you can download for free, just click on it and save.
M&M's are "colorful button-shaped chocolates", each of which has the letter "m" printed in lower case in white on one side, consisting of a candy shell surrounding a filling which varies depending upon the variety of M&M's. The original candy has a semi-sweet chocolate filling which, upon introducing other variations, was branded as the "plain" variety. Peanut M&M's, which feature a peanut coated in milk chocolate, and finally a candy shell, were the first variation to be introduced, and they remain a regular variety. Numerous other variations have been introduced, some of which are regular widespread varieties (such as peanut butter, almond, pretzel, crispy, dark chocolate, and caramel) while others are limited in duration or geographic availability.
M&M's are the flagship product of the Mars Wrigley Confectionery division of Mars, Incorporated. The candy originated in the United States in 1941,, and M&M's have been sold in over 100 countries since 2003. More than 2 billion M&Ms are produced in the New Jersey factory every eight hours. They are produced in different colors, some of which have changed over the years. The candy-coated chocolate concept was inspired by a method used to allow soldiers to carry chocolate in warm climates without it melting. The company's longest-lasting slogan reflects this: "Melts in your mouth, not in your hand." A traditional milk chocolate M&M weighs about 0.91 grams / 0.032 ounces and has about 4.7 kilocalories (kcal) of food energy (1.7 kcal from fat).
Forrest Mars, Sr., son of the Mars Company founder, Frank C. Mars, copied the idea for the candy in the 1930s during the Spanish Civil War when he saw soldiers eating British-made Smarties, chocolate pellets with a colored shell of what confectioners call hard panning (essentially hardened sugar syrup) surrounding the outside, preventing the sweets (candies) from melting. Mars received a patent for his own process on March 3, 1941. Production began in 1941 in a factory located at 285 Badger Avenue in Clinton Hill, Newark, New Jersey. When the company was founded it was M&M Limited. The two 'M's represent the names of Forrest E. Mars Sr., the founder of Newark Company, and Bruce Murrie, son of Hershey Chocolate's president William F. R. Murrie, who had a 20 percent share in the product. The arrangement allowed the candies to be made with Hershey chocolate, as Hershey had control of the rationed chocolate at the time.
The company's first big customer was the U.S. Army, which saw the invention as a way to allow soldiers to carry chocolate in tropical climates without it melting. During World War II, the candies were exclusively sold to the military. The resulting demand for the candies caused an increase in production and the company moved its factory to bigger quarters at 200 North 12th Street in Newark, New Jersey, where it remained until 1958 when it moved to a bigger factory at Hackettstown. A second factory was opened in Cleveland, Tennessee, in 1978. Today, about half of the production of M&M's occurs at the New Jersey factory, and half at the Tennessee factory.
In 1949, the brand introduced the tagline "Melts in your mouth, not in your hand."
In 1950, a black "M" was imprinted on the candies giving them a unique trademark. It was changed to white in 1954.
In the early 1950s, the Midwest Research Institute (now MRIGlobal) in Kansas City, Missouri, worked on behalf of M&M's to perfect a process whereby 3,300 pounds (1,500 kg) of chocolate centers could be coated every hour.
Peanut M&M's were introduced in 1954 but first appeared only in the color tan. In 1960, M&M's added the yellow, red, and green colors.
In 1976, the color orange was added to the mix to replace red, which was discontinued in response to the "red dye scare" over Red Dyes #2 and #4 having been evaluated to be carcinogenic in nature. Although M&M's were made with the less controversial Red Dye #40, the public was wary of any food being dyed red. Red M&M's were re-introduced in 1987.
In 2010, Pretzel M&M's were released. They contain a crunchy, salty pretzel center inside of the chocolate coating and are about the same size as the Peanut M&M's, but their shape tends to be more spherical.
In 2013, the M&M's chocolate bar was re-released. It was originally released in 2004 and named M-Azing.
In 2014, Mega M&M's were re-introduced. Before then, the 'Mega M&M's' had been released in 2007 promoting the Shrek movies, being dubbed "Ogre-Sized M&M's".
In 2015, Crispy M&M's were re-introduced in the United States. They had remained available continuously in Europe and Australia.
In 2016, the M&M cookie was re-introduced in the United States.
Also in 2016, the M&M's flavor vote was created in which the fans could vote for either Honey Nut, Coffee Nut, or Chili Nut M&M's. Coffee Nut was announced as the winner by Tony Hale.
In April 2017, M&M's chocolate blocks went on sale in Australia. Six varieties (milk chocolate, strawberry, crispy, hazelnut, crispy mint and almond) are available.
Also in 2017, Caramel M&M's were released in the United States.
In 2019, the M&M's flavor vote cast three new flavors: English Toffee, Mexican Jalapeño, and Thai Coconut, with English Toffee winning.
Also in 2019, Hazelnut Spread M&M's were released in the United States.
Early black-and-white adverts for the candy in 1954 featured two talking, anthropomorphic M&M characters—one plain and one peanut—diving into a swimming pool full of chocolate.
The first incarnation of the characters in CGI was a 1994 celebrity campaign which had the characters interacting with celebrities on which M&Ms candy color is their favorite. This campaign was created by Blue Sky Studios. Concurrent with 1995's blue M&M campaign, M&M's introduced second computer-animated "spokescandies" in their television commercials. The depiction and campaign of the M&M's were made by Will Vinton in 1995. Vinton previously created the clay-animated California Raisins in 1986. Around the time he worked on CGI projects, he made the depiction of the M&M's as more mature than most food mascots. These include the team of the cynical and sardonic Red (originally voiced by Jon Lovitz, thereafter Billy West) who is the mascot for milk chocolate, peanut butter, and crispy M&M's, and the happy and gullible Yellow (originally voiced by John Goodman, thereafter J.K. Simmons), who is the mascot for Peanut M&M's (he was originally known as "Peanut" when first introduced). Other mascots include the "cool one", Blue (voiced by Robb Pruitt) who is the mascot for Almond M&M's; the seductive Green (her personality is a reference to the 1970s urban legend that green M&Ms were aphrodisiacs) (voiced by Cree Summer and Larissa Murray), who is the mascot for both Dark Chocolate Mint and Peanut Butter M&M's, and the slightly neurotic Orange (voiced by Eric Kirchberger), who was introduced when Crispy M&M's were first released and returned when Pretzel M&M's debuted in 2010. Orange, upon his return, was joined by the second non-M&M mascot, Pretzel Guy, who "supports" him and offers helpful advice as he hates the idea of having a pretzel put inside his body.
Other mascots that were introduced, but no longer used, are Almond, the original green guy; Orange, a female peanut character, Chocolate Bar (voiced by Phil Hartman); the first non-M&M character that always gets foiled or outdone by Red and Yellow by being melted when M&M's can't, and the Swarmees for M&M's Minis candies, which are portrayed as destructive yet crafty troublemakers who Red and Yellow are always trying unsuccessfully to contain.
Female M&M's mascots were introduced in 1995. Green was the Milk Chocolate mascot and Tan was the Peanut. Marketing discontinued Tan when they introduced the then-new Blue mascot. Green was the only female M&M's mascot from her introduction in 1995 until 2012 when M&M's unveiled a new additional spokescandy, Ms. Brown (voiced by Miss America 1984, Vanessa Williams), the "Chief Chocolate Officer". She made her debut in a Super Bowl XLVI advertisement, where several people at a party assume she is naked because her shell is the same color as her insides, which causes Red to remove his outer shell saying "Oh, it's that kind of party", and start dancing to the LMFAO song "Sexy And I Know It."
During a Super Bowl LII advertisement, Red was transformed into a human after finding a lucky penny and wishing that he was inedible. As a human, he is portrayed by Danny DeVito.
In this clipart you can download free PNG images: M&M's PNG images free download
Keywords: M&M's PNG, M&M's PNG images, PNG image: M&M's PNG, free PNG image, M&M's
Image category: M&M's
Format: PNG image with alpha (transparent)
License: Creative Commons 4.0 BY-NC
Resolution: 509x780
Size: 362 kb