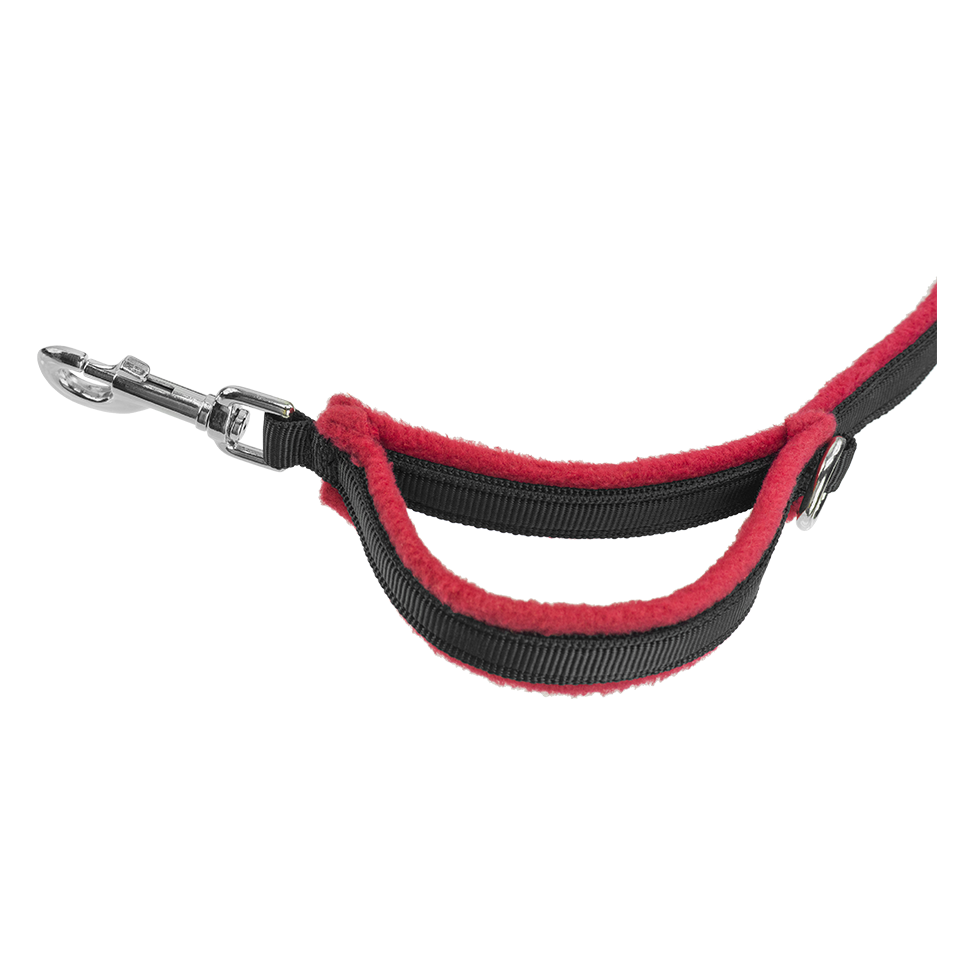 Leash PNG image with transparent background
This image has format transparent PNG with resolution 975x975.
You can download this image in best resolution from this page and use it for design and web design.
Leash PNG with transparent background you can download for free, just click on it and save.
A leash (also called a lead, lead line or tether) is a rope or similar material used to control an animal by attaching to it or to a separate object on it; some leashes clip or tie to a collar, harness, or halter, while others go directly around the animal's neck or head.
Leashes take many forms; for example:
A simple metal chain.
Very short tab leashes; a clip attached to a loop handle or to a short piece of leather with a knot or similar short handle. Allows very close, tight control of a dog in certain competition or training situations.
Short, soft, braided leather leash with a loop handle and a clip to attach to the collar, usually about 4 feet in length, commonly used during obedience training. The softness enables the trainer to fold the leash into a shorter length and the braiding allows a firmer grip.
Nylon webbing leash, also known as a tracking/training leash in the UK, usually 4 to 6 feet, with a loop handle and clip, most commonly used for walking dogs casually.
Extended-length webbing leashes, 12 to 30 feet or more, also known as a tracking/training leash in the UK, usually with a loop handle and a clip, primarily for training at a distance or during tracking sessions.
Slip-leash, usually with a loop handle and an adjustable, slipping loop at the other end that goes around the dog's neck. Often used in work or competitions—such as dog agility—where the leash must be quickly removed and replaced.
Retractable, a hook on a thin rope that retracts automatically into a large plastic handle, allowing the dog to wander 15 or 25 feet away while keeping the leash taut (in theory preventing it from tangling around obstacles or the dog's legs) but still allowing the handler to reel in the dog for closer control.
There are also bicycle dog leashes, especially designed for people who enjoy taking their pet in a ride with the bike. The leash is an aluminum tube with a plastic coated cable which runs down through the tube. It extends out of the tube end a couple of feet to allow for ease of movement for the dog. One end connects to the bike and the other to the dog's collar. This keeps them safely away the bike.
Cat leashes and harnesses are also available on the market and are convenient for people who are not comfortable letting their pet free.
Dog leashes are used to walk the dog in public places. Having the dog wear a leash is a way of protecting the dog and other persons (e.g., if the dog runs away and bites someone). Also, the length is one of the important aspects of the leash. The length of the leash must be chosen according to the size of the dog and it is important because it allows a good control. Leashes should not be either too long or too short. Too long leashes do not provide good control of the pet which can result in unpleasant accidents with more aggressive dogs whereas too short leashes are uncomfortable for both the dog and the owner. The perfect leash can restrain the dog but at the same time is not viewed as a punishment for the pet.
High quality dog leashes have a good quality metal clip and they can be made of leather, nylon or even chain. The metal clip must securely fasten to a metal ring on the collar in order to maintain good control of the dog.[10] The material of which the leash is made of is not of great importance as long as the leash does not show evidence of wear or fraying. Therefore, leashes should be periodically checked to ensure they are maintained in proper condition.
An important aspect of dog leashes is their sturdiness. Although rope leashes are quite cheap, they are vulnerable to chewing and fraying and are not amongst the most recommended types of leashes. However, it is considered that a better type of leash is the one made of nylon because this material provides a bit of elasticity which is meant to result in more comfort for the dog. On the other hand, nylon leashes can cause chafe or can cut into the skin of the dog.
Leather leashes are often preferred over the nylon ones because of the resistance of the material and because it becomes more flexible with age and it is softer. Leather is however more prone to be chewed when compared to nylon.
The retractable dog leash is one of the most comfortable leashes for the dogs because they allow them to go as far as they want as long as the owner does not consider it a danger. Retractable leashes are usually made of nylon and the retractable device is made of plastic or a stronger composite. Although these leashes can be convenient for both the dog and the owner as it allows some control, they make it difficult to keep an aggressive dog under control which can result in persons or other dogs being attacked. Aggressive dogs should not be walked with such a leash, and puppies should be kept closely to ensure their protection from various dangers such as cars. Dogs with a tendency to bolt without warning should be walked with caution, as a retractable lead can allow the dog to accelerate to significant speed before being stopped suddenly presenting the possibility of injury to both dog and owner.
Some leashes are made of reflective materials and are suitable for walking the dog at night. They are convenient because they make the dog and the owner much more visible in the traffic, reducing the likelihood of accidents.
In this page you can download free PNG images: Leash PNG images free download
Keywords: Leash PNG, Leash PNG images, PNG image: Leash PNG, free PNG image, Leash
Image category: Leash
Format: PNG image with alpha (transparent)
License: Creative Commons 4.0 BY-NC
Resolution: 975x975
Size: 277 kb