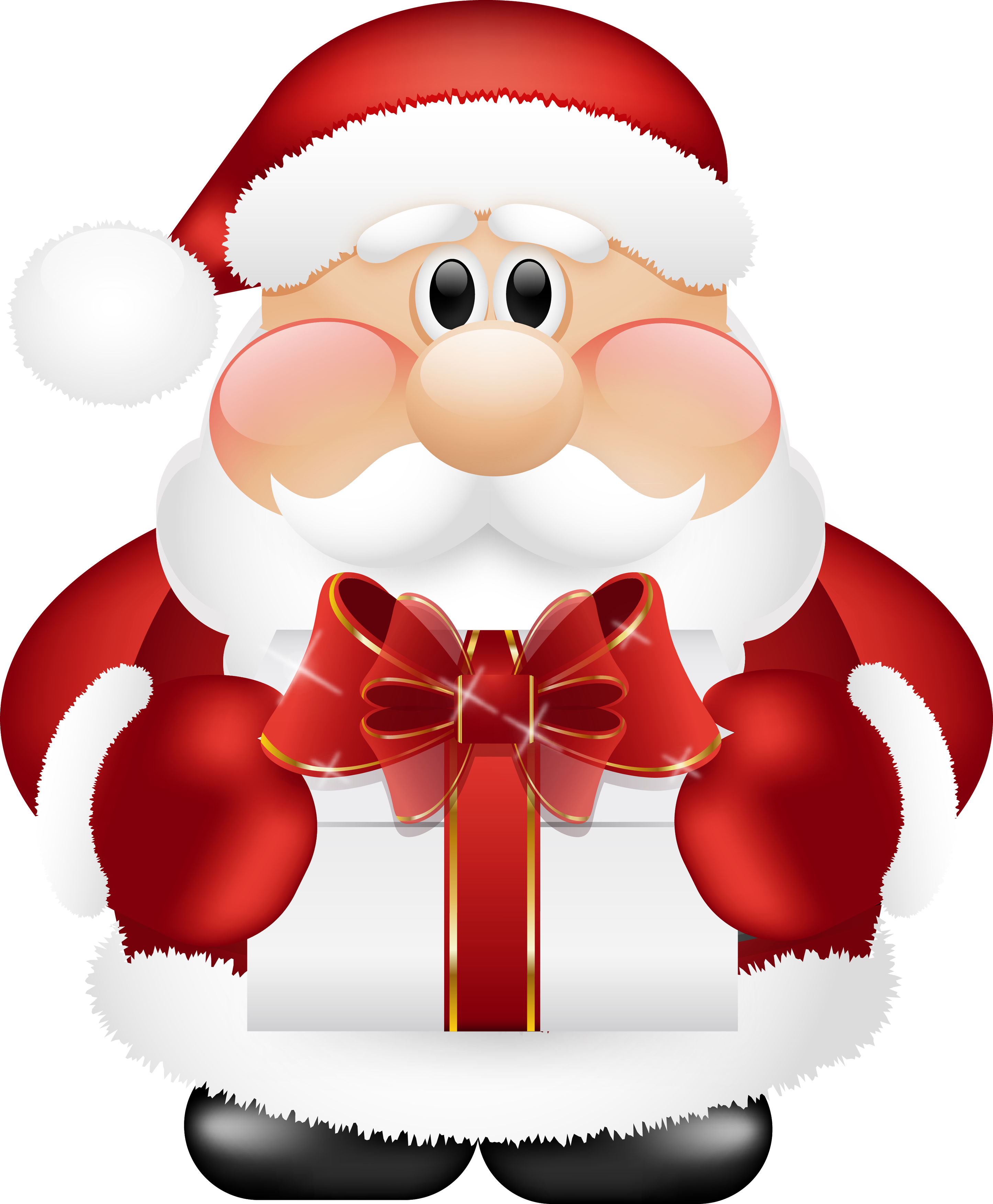 Santa Claus PNG image with transparent background | santa_claus_PNG38460.png
This image has format transparent PNG with resolution 2889x3504.
You can download this image in best resolution from this page and use it for design and web design.
Santa Claus PNG with transparent background you can download for free, just click on it and save.
Santa Claus, also known as Father Christmas, Saint Nicholas, Saint Nick, Kris Kringle, or simply Santa, is a legendary character originating in Western Christian culture who is said to bring gifts on Christmas Eve of toys and candy to well-behaved children, and either coal or nothing to naughty children. He is said to accomplish this with the aid of Christmas elves, who make the toys in his workshop at the North Pole, and flying reindeer who pull his sleigh through the air.
The modern character of Santa Claus was based on traditions surrounding the historical Saint Nicholas (a fourth-century Greek bishop and gift-giver of Myra), the English figure of Father Christmas, and the Dutch figure of Sinterklaas (also based on Saint Nicholas).
Santa Claus is generally depicted as a portly, jolly, white-bearded man, often with spectacles, wearing a red coat with white fur collar and cuffs, white-fur-cuffed red trousers, red hat with white fur, and black leather belt and boots, carrying a bag full of gifts for children. He is commonly portrayed as laughing in a way that sounds like "ho ho ho". This image became popular in the United States and Canada in the 19th century due to the significant influence of the 1823 poem "A Visit from St. Nicholas." Caricaturist and political cartoonist Thomas Nast also played a role in the creation of Santa's image. This image has been maintained and reinforced through song, radio, television, children's books, films, and advertising.
By the end of the 20th century, the reality of mass mechanized production became more fully accepted by the Western public. Elves had been portrayed as using assembly lines to produce toys early in the 20th century. That shift was reflected in the modern depiction of Santa's residence—now often humorously portrayed as a fully mechanized production and distribution facility, equipped with the latest manufacturing technology, and overseen by the elves with Santa and Mrs. Claus as executives or managers.
In the United States and Canada, children traditionally leave a glass of milk and a plate of cookies intended for Santa to consume; in Britain and Australia, sherry or beer, and mince pies are left instead. In Denmark, Norway and Sweden, it is common for children to leave him rice porridge with sugar and cinnamon instead. In Ireland it is popular to leave Guinness or milk, along with Christmas pudding or mince pies.
In Hungary, St. Nicolaus (Mikulás) comes on the night of 5 December and the children get their gifts the next morning. They get sweets in a bag if they were good, and a golden colored birch switch if not. On Christmas Eve "Little Jesus" comes and gives gifts for everyone.
In Slovenia, Saint Nicholas (Miklavž) also brings small gifts for good children on the eve of 6 December. Božiček (Christmas Man) brings gifts on the eve of 25 December, and Dedek Mraz (Grandfather Frost) brings gifts in the evening of 31 December to be opened on New Years Day.
New Zealander, British, Australian, Irish, Canadian, and American children also leave a carrot for Santa's reindeer, and are told that if they are not good all year round that they will receive a lump of coal in their stockings, although the actual practice of giving coal is now considered archaic. Children following the Dutch custom for sinterklaas will "put out their shoe" (leave hay and a carrot for his horse in a shoe before going to bed, sometimes weeks before the sinterklaas avond). The next morning they will find the hay and carrot replaced by a gift; often, this is a marzipan figurine. Naughty children were once told that they would be left a roe (a bundle of sticks) instead of sweets, but this practice has been discontinued.
Other Christmas Eve Santa Claus rituals in the United States include reading A Visit from St. Nicholas or other tale about Santa Claus, watching a Santa or Christmas-related animated program on television (such as the aforementioned Santa Claus Is Comin' to Town and similar specials, such as Rudolph the Red-Nosed Reindeer, among many others), and the singing of Santa Claus songs such as "Santa Claus Is Coming to Town", "Here Comes Santa Claus", and "Up on the House Top". Last minute rituals for children before going to bed include aligning stockings at the mantelpiece or other place where Santa cannot fail to see them, peeking up the chimney (in homes with a fireplace), glancing out a window and scanning the heavens for Santa's sleigh, and (in homes without a fireplace) unlocking an exterior door so Santa can easily enter the house.
After the children have fallen asleep, parents play the role of Santa Claus and leave their gifts under the Christmas tree. Tags on gifts for children are sometimes signed by their parents "From Santa Claus" before the gifts are laid beneath the tree.
In this gallery you can download free PNG images: Santa Claus PNG images free download, Santa Claus PNG
Keywords:
Santa Claus PNG, Santa Claus PNG images, PNG image: Santa Claus PNG, free PNG image, Santa Claus
Image category:
Santa Claus
Format:
PNG image with alpha (transparent)
License:
Creative Commons 4.0 BY-NC
Resolution: 2889x3504
Size: 2408 kb