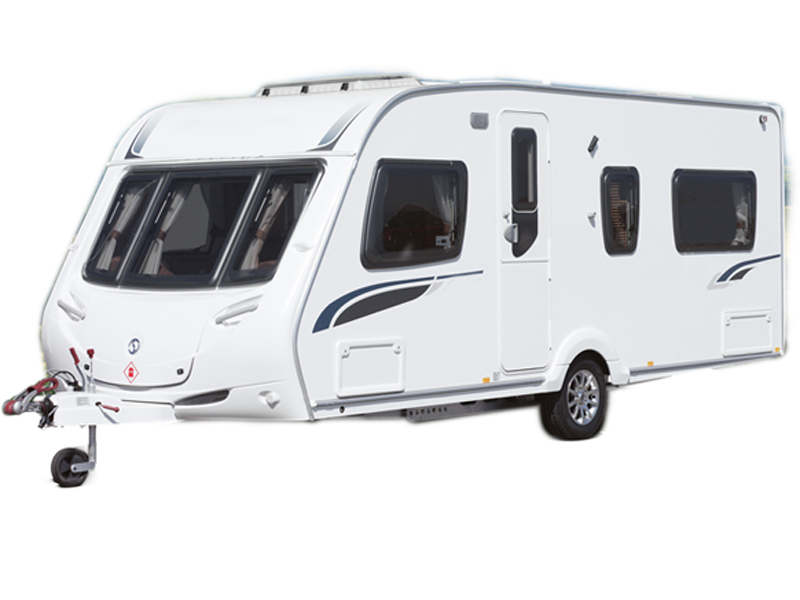 Caravan PNG image with transparent background
This image has format transparent PNG with resolution 800x600.
You can download this image in best resolution from this page and use it for design and web design.
Caravan PNG with transparent background you can download for free, just click on it and save.
A caravan, travel trailer, camper or camper trailer is towed behind a road vehicle to provide a place to sleep which is more comfortable and protected than a tent (although there are fold-down trailer tents). It provides the means for people to have their own home on a journey or a vacation, without relying on a motel or hotel, and enables them to stay in places where none is available. However, in some countries campers are restricted to designated sites for which fees are payable.
Caravans vary from basic models which may be little more than a tent on wheels to those containing several rooms with all the furniture and furnishings and equipment of a home. They are used principally in North America, Europe, Australia and New Zealand.
In Europe, the origins of travel trailers and caravanning can be traced back to the traveling Romani people, and showmen who spent most of their lives in horse-drawn caravans.
Samuel White Baker purchased an actual Gypsy caravan in Britain and shipped it to Cyprus for his tour in 1879. The world's first leisure trailer was built by the Bristol Wagon & Carriage Works in 1880 for Dr. William Gordon Stables, a popular author of teenage adventure fiction, who ordered a "gentleman's caravan". It was an 18-foot (5.5 m) design, based upon their Bible Wagons, used by traveling preachers in America's Wild West. Stables named it Wanderer. He travelled around the British countryside in it and later wrote a book documenting his travels in 1885 called The Gentleman Gypsy. This moved the Duke of Newcastle to commission his own caravan, The Bohemian.
By the turn of the century, 'caravanning' for leisure had become an increasingly popular activity. In 1901, the first dedicated caravanning club was established. The Camping and Caravanning Club (originally the Association of Cycle Campers) was founded by Thomas Hiram Holding, the father of modern camping. The Caravan Club was founded in 1907 with Stables as its vice president. Its stated aim was to "... bring together those interested in van life as a pastime...to improve and supply suitable vans and other appliances...and to arrange camping grounds." Caravanning gained popularity in North America in the 1920s.
Modern travel trailers come in a range of sizes, from tiny two-berth trailers with no toilet and only basic kitchen facilities, to large, triple-axle, six-berth types.
n the United States and Canada, the history of travel trailers can be traced back to the early 1920s, when those who enjoyed their use were often referred to as 'tin can tourists'.[13] As time progressed, trailers became more liveable and earned a new name in the 1930s and 1940s, which was the house trailer. In the 1950s and 1960s, the industry seemed to split, creating the two types that we see today, that of the recreational vehicle (RV) industry and mobile home industry. Today travel trailers are classified as a type of RV along with motorhomes, fifth-wheel trailers, pop-up trailers, and truck campers.
Smaller travel trailers and pop-ups are still made with touring in mind. These generally are less than 18 feet (5.5 m) long and contain simple amenities. By design, they are lightweight and quick to set up or prepare for travel. Most weigh less than 3,000 pounds (1,400 kg) and can be towed with a large car or small truck depending upon its towing capacity. Lightweight pop-up trailers weighing less than 700 pounds (320 kg), such as the Combi-camper and Kamparoo can be towed even by small economy cars. Some exceptionally light travel trailers can be pulled by motorcycle or even bicycle. Fiberglass body construction entered the U.S. scene in 1971 with the introduction of the first U.S.-produced mini travel trailer, called the Playpac.
The Playpac, invented by Steven Whysel, was the answer to the needs of the growing horde of VW "Bug" and other small-car owners who wanted a hard-shelled camper, light enough to be pulled by a small car. It came with a private water closet, shower, and the ability to sleep six. Its ultramodern aerodynamic styling and domed skylight by the modernist industrial designer Toshihiko Sakow made it an instant hit. It was short-lived, however (1971–1973), as the first Arab Oil Embargo and the ensuing major slow-down of RV sales caused it to cease operations. The Boler travel trailer, was developed in Canada in 1968, soon joined the Playpac in the U.S. fiberglass light-weight class. The Hunter and Amerigo travel trailers were also on the scene by then.
Mid-range travel trailers are 18 to 25 feet (5.5 to 7.6 m) long, can weigh 5,000 pounds (2,300 kg) or more, and are generally towed with compact pickup trucks and SUVs. They have most of the amenities of the larger travel trailers, but sleep fewer people.
In this clipart you can download free PNG images: Caravan PNG images free download
Keywords: Caravan PNG, Caravan PNG images, PNG image: Caravan PNG, free PNG image, Caravan
Image category: Caravan
Format: PNG image with alpha (transparent)
License: Creative Commons 4.0 BY-NC
Resolution: 800x600
Size: 324 kb