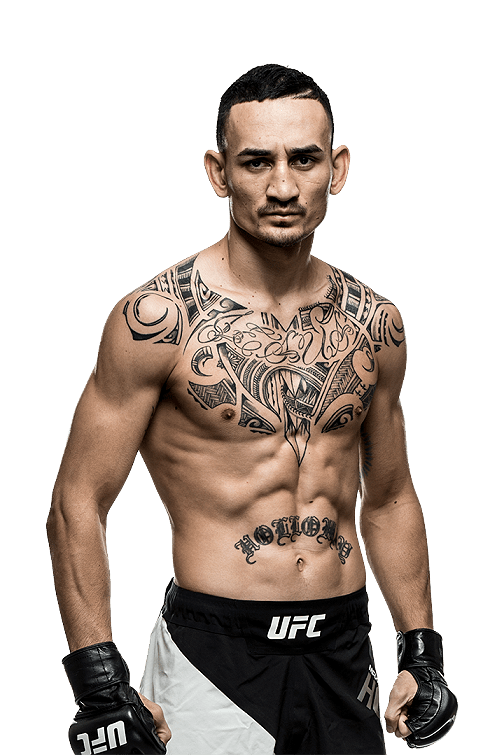 UFC PNG image with transparent background | ufc_PNG45.png
This image has format transparent PNG with resolution 504x755.
You can download this image in best resolution from this page and use it for design and web design.
UFC PNG with transparent background you can download for free, just click on it and save.
The Ultimate Fighting Championship (UFC) is an American mixed martial arts promotion company based in Las Vegas, Nevada, that is owned and operated by parent company William Morris Endeavor. It is the largest MMA promotion company in the world and features the highest-level fighters on the roster. The UFC produces events worldwide that showcase twelve weight divisions and abide by the Unified Rules of Mixed Martial Arts. As of 2018, the UFC has held over 400 events. Dana White serves as the president of the UFC. White has held that position since 2001; while under his stewardship, the UFC has grown into a globally popular multi-billion-dollar enterprise.
The first event was held in 1993 at the McNichols Sports Arena in Denver, Colorado. The purpose of the early Ultimate Fighting Championship competitions was to identify the most effective martial art in a contest with minimal rules and no weight classes between competitors of different fighting disciplines like boxing, Brazilian jiu-jitsu, sambo, wrestling, Muay Thai, karate, and judo. In subsequent events, fighters began adopting effective techniques from more than one discipline, which indirectly helped create an entirely separate style of fighting known as present-day mixed martial arts. In 2016, UFC's parent company, Zuffa, was sold to a group led by William Morris Endeavor (WME–IMG) for $4.025 billion.
With a TV deal and expansion in Australia, Asia, Europe, and new markets within the United States, the UFC has increased in popularity, and has achieved greater mainstream media coverage; the promotion brought in a total revenue of US$609 million in 2015, and its next domestic media rights agreement with ESPN was valued at $1.5 billion over a five-year term.
Although UFC used the tagline "There are no rules" in the early 1990s, the UFC did in fact operate with limited rules. It banned biting and eye-gouging, and allowed techniques such as hair pulling, headbutting, groin strikes, and fish-hooking.
In a UFC 4 qualifying match, competitors Jason Fairn and Guy Mezger agreed not to pull hair—as they both wore pony tails tied back for the match. That same event saw a matchup between Keith Hackney and Joe Son in which Hackney unleashed a series of groin shots against Son while on the ground.
The UFC had a reputation, especially in the early days, as an extremely violent event, as evidenced by a disclaimer in the beginning of the UFC 5 broadcast which warned audiences of the violent nature of the sport.
UFC 5 also introduced the first singles match, a rematch from the inaugural UFC featuring three-time champion Royce Gracie and Ken Shamrock, called "The Superfight". This proved an important development, because singles matches would feature fighters who suffered no prior damage from a previous fight in the same event, unlike tournament matches. Singles matches would become a staple in the UFC for years to come.
"The Superfight" began as a non-tournament match that would determine the first reigning UFC Champion for tournament winners to face; it later evolved into a match that could feature either title matches or non-title matches. The "Superfight" would eventually completely phase out tournament matches; by UFC Brazil, the UFC abandoned the tournament format for an entire card of singles matches (aside from a one-time UFC Japan tournament featuring Japanese fighters). UFC 6 was the first event to feature the crowning of the first non-tournament UFC Champion, Ken Shamrock.
The current rules for the Ultimate Fighting Championship were originally established by the New Jersey Athletic Control Board. The set of "Unified Rules of Mixed Martial Arts" that New Jersey established has been adopted in other states that regulate mixed martial arts, including Nevada, Louisiana, and California. These rules are also used by many other promotions within the United States, becoming mandatory for those states that have adopted the rules, and so have become the standard de facto set of rules for professional mixed martial arts across the country.
The UFC stages bouts in an eight-sided enclosure officially named "The Octagon". Originally, SEG trademarked the concept as well as the term and prevented other mixed martial arts promotions from using the same type of cage, but in 2001 Zuffa gave permission for other promotions to use octagonal cages, reasoning that the young sport needed uniformity to continue to win official sanctioning. Today Zuffa reserves exclusive use of the name "The Octagon".
The UFC cage is an octagonal structure with walls of metal chain-link fence coated with black vinyl. The standard octagon has a diameter of 30 ft (9.1 m) with a 6 ft (1.8 m) high fence. The cage sits atop a platform, raising it 4 ft (1.2 m) from the ground. It has foam padding around the top of the fence and between each of the eight sections. It also has two entry-exit gates opposite each other. The mat, painted with sponsorship logos and art, is replaced for each event.
For smaller venues and events, the UFC often uses a smaller cage, which is only 25 ft (7.6 m) across.
The ten-point must system is in effect for all UFC fights; three judges score each round and the winner of each receives ten points while the loser receives nine points or fewer (although 10–10 rounds are given in the rare event that a judge feels the rounds was too close to warrant giving one fighter 10 and the other 9.) Scores of 10–8 are typically awarded for dominant rounds and anything more dominant is scored less. 10–7 rounds are very rare.
In this page you can download free PNG images: UFC PNG images free download, Ultimate Fighting Championship
Keywords:
UFC PNG, UFC PNG images, PNG image: UFC PNG, free PNG image, UFC
Image category:
UFC
Format:
PNG image with alpha (transparent)
License:
Creative Commons 4.0 BY-NC
Resolution: 504x755
Size: 136 kb