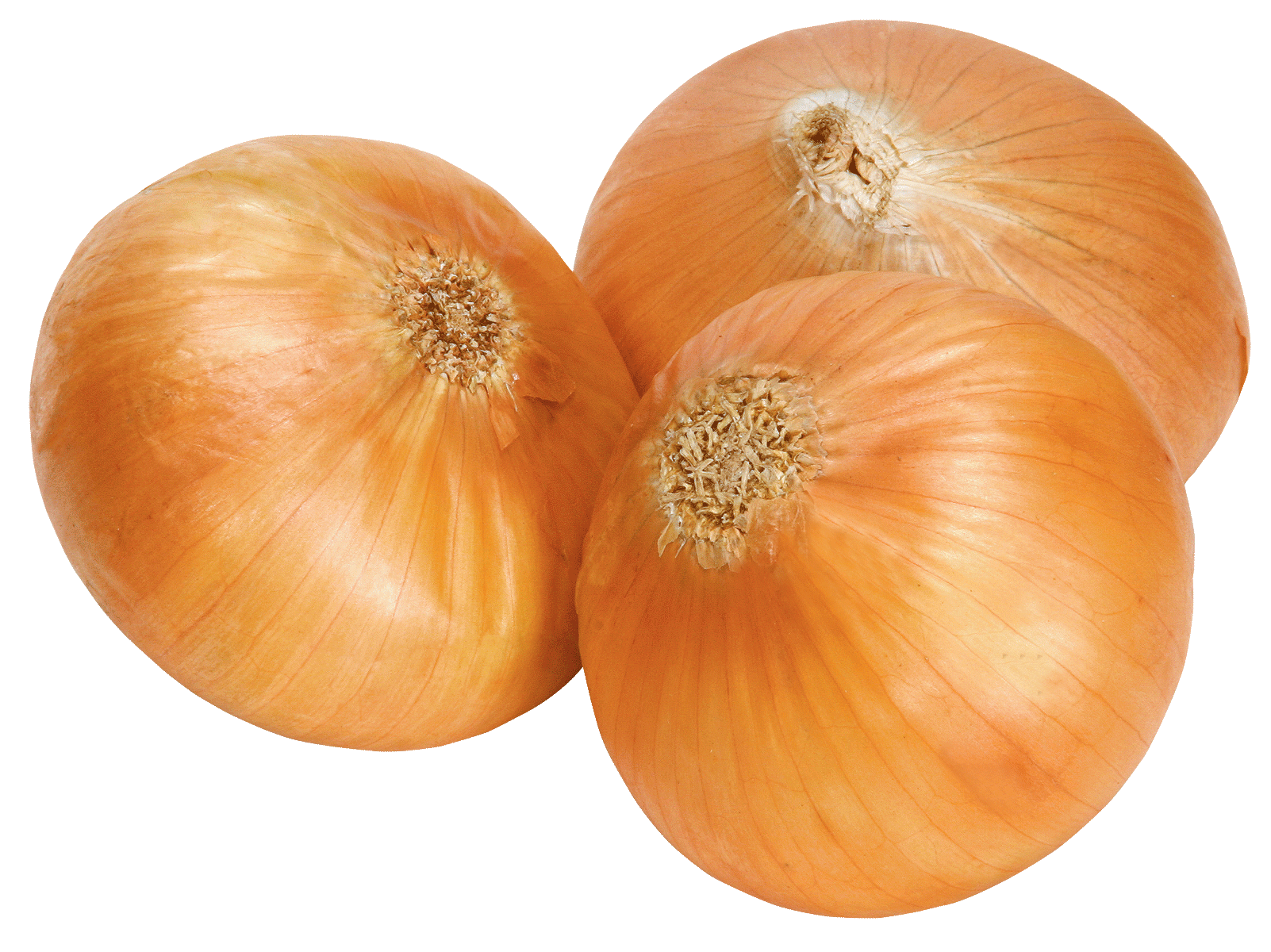 Onion PNG image, free download picture image with transparent background
This image has format transparent PNG with resolution 1602x1200.
You can download this image in best resolution from this page and use it for design and web design.
Onion PNG image, free download picture with transparent background you can download for free, just click on it and save.
The onion, also known as the bulb onion or common onion, is a vegetable and is the most widely cultivated species of the genus Allium.
This genus also contains several other species variously referred to as onions and cultivated for food, such as the Japanese bunching onion (Allium fistulosum), the tree onion (A. ?proliferum), and the Canada onion (Allium canadense). The name "wild onion" is applied to a number of Allium species, but A. cepa is exclusively known from cultivation. Its ancestral wild original form is not known, although escapes from cultivation have become established in some regions. The onion is most frequently a biennial or a perennial plant, but is usually treated as an annual and harvested in its first growing season.
The onion plant has a fan of hollow, bluish-green leaves and its bulb at the base of the plant begins to swell when a certain day-length is reached. The bulbs are composed of shortened, compressed, underground stems surrounded by fleshy modified scale (leaves) that envelop a central bud at the tip of the stem. In the autumn (or in spring, in the case of overwintering onions), the foliage dies down and the outer layers of the bulb become dry and brittle. The crop is harvested and dried and the onions are ready for use or storage. The crop is prone to attack by a number of pests and diseases, particularly the onion fly, the onion eelworm, and various fungi cause rotting. Some varieties of A. cepa, such as shallots and potato onions, produce multiple bulbs.
The onion plant has been grown and selectively bred in cultivation for at least 7,000 years. It is a biennial plant, but is usually grown as an annual. Modern varieties typically grow to a height of 15 to 45 cm (6 to 18 in). The leaves are yellowish- to bluish green and grow alternately in a flattened, fan-shaped swathe. They are fleshy, hollow, and cylindrical, with one flattened side. They are at their broadest about a quarter of the way up, beyond which they taper towards a blunt tip. The base of each leaf is a flattened, usually white sheath that grows out of the basal plate of a bulb. From the underside of the plate, a bundle of fibrous roots extends for a short way into the soil. As the onion matures, food reserves begin to accumulate in the leaf bases and the bulb of the onion swells.
In the autumn, the leaves die back and the outer scales of the bulb become dry and brittle, so the crop is then normally harvested. If left in the soil over winter, the growing point in the middle of the bulb begins to develop in the spring. New leaves appear and a long, stout, hollow stem expands, topped by a bract protecting a developing inflorescence. The inflorescence takes the form of a globular umbel of white flowers with parts in sixes. The seeds are glossy black and triangular in cross section. The average pH of an onion is around 5.5.
Onions are commonly chopped and used as an ingredient in various hearty warm dishes, and may also be used as a main ingredient in their own right, for example in French onion soup, creamed onions, and onion chutney. They are versatile and can be baked, boiled, braised, grilled, fried, roasted, sautéed, or eaten raw in salads. Their layered nature makes them easy to hollow out once cooked, facilitating stuffing them, as in Turkish sogan-dolma.
Onions pickled in vinegar are eaten as a snack around the world, and as a side serving in pubs and fish and chip shops throughout the United Kingdom and the Commonwealth. They are part of a traditional British pub's ploughman's lunch, usually served with crusty bread, English cheese, and ale.
Similar to garlic, onions can show an additional colour – pink-red – after cutting, an effect caused by reactions of amino acids with sulfur compounds.
Here you can download free PNg images on theme: Onion PNG images, free download
Keywords:
Onion PNG image, free download picture, Onion PNG images, PNG image: Onion PNG image, free download picture, free PNG image, Onion
Image category:
Onion
Format:
PNG image with alpha (transparent)
License:
Creative Commons 4.0 BY-NC
Resolution: 1602x1200
Size: 855 kb