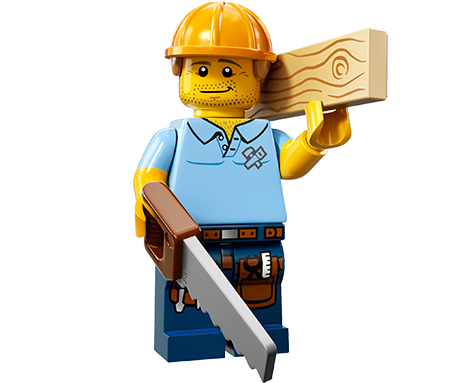 Lego PNG image with transparent background | lego_PNG86.png
This image has format transparent PNG with resolution 460x383.
You can download this image in best resolution from this page and use it for design and web design.
Lego PNG with transparent background you can download for free, just click on it and save.
Lego is a line of plastic construction toys that are manufactured by The Lego Group, a privately held company based in Billund, Denmark. The company's flagship product, Lego, consists of colourful interlocking plastic bricks accompanying an array of gears, figurines called minifigures, and various other parts. Lego pieces can be assembled and connected in many ways, to construct objects; vehicles, buildings, and working robots. Anything constructed can then be taken apart again, and the pieces used to make other objects.
The Lego Group began manufacturing the interlocking toy bricks in 1949. Supporting movies, games, competitions, and six Legoland amusement parks have been developed under the brand. As of July 2015, 600 billion Lego parts had been produced.
In February 2015, Lego replaced Ferrari as Brand Finance's "world's most powerful brand".
Lego pieces of all varieties constitute a universal system. Despite variation in the design and the purposes of individual pieces over the years, each piece remains compatible in some way with existing pieces. Lego bricks from 1958 still interlock with those made in the current time, and Lego sets for young children are compatible with those made for teenagers. Six bricks of 2 × 4 studs can be combined in 915,103,765 ways.
Each Lego piece must be manufactured to an exacting degree of precision. When two pieces are engaged they must fit firmly, yet be easily disassembled. The machines that manufacture Lego bricks have tolerances as small as 10 micrometres.
Primary concept and development work takes place at the Billund headquarters, where the company employs approximately 120 designers. The company also has smaller design offices in the UK, Spain, Germany, and Japan which are tasked with developing products aimed specifically at these markets. The average development period for a new product is around twelve months, split into three stages. The first stage is to identify market trends and developments, including contact by the designers directly with the market; some are stationed in toy shops close to holidays, while others interview children. The second stage is the design and development of the product based upon the results of the first stage. As of September 2008 the design teams use 3D modelling software to generate CAD drawings from initial design sketches. The designs are then prototyped using an in-house stereolithography machine. These prototypes are presented to the entire project team for comment and for testing by parents and children during the "validation" process. Designs may then be altered in accordance with the results from the focus groups. Virtual models of completed Lego products are built concurrently with the writing of the user instructions. Completed CAD models are also used in the wider organisation, for marketing and packaging.
Lego Digital Designer is an official piece of Lego software for Mac OS X and Windows which allows users to create their own digital Lego designs. The program once allowed customers to order their custom designs with a service to ship physical models from Digital Designer to consumers; the service ended in 2012.
In this page you can download free PNG images: Lego PNG images free download
Keywords:
Lego PNG, Lego PNG images, PNG image: Lego PNG, free PNG image, Lego
Image category:
Lego
Format:
PNG image with alpha (transparent)
License:
Creative Commons 4.0 BY-NC
Resolution: 460x383
Size: 126 kb
More Lego PNG images